A Holiday Gift Option as Unique and Special as Your Team
This year, share a gift with your staff, your Board, or your clients, that reflects the thoughtfulness and contributions that they've made this year. 
Give them something truly special. 
Something hand crafted by local agricultural artisans.
Just a few minutes from Ottawa lies the beautiful Pontiac Region of Quebec
It's an area of unsurpassed beauty full of innovation and creativity from an agricultural community that prides itself on quality, authenticity, and mastery of their skills and crafts.
Each year, as the holidays approach, organizations in the National Capital Region seek to recognize and celebrate the contributions of the teams with gifts that are thoughtful and unique.
We Know How Hard It Can Be To Find the Right Gift
Each year, we look for ways to thank and recognize the contributions of our team. But it seems to get harder to find something genuinely unique.
Something that reflects our gratitude.
Something that meets our budget.
And something that won't simply be tossed aside. 
This year, show the people in your organization something different. 
Give them a collection of local, hand-crafted gifts produced by agricultural artisans in the Pontiac. 
Each gift reflects the passion, expertise, and commitment of local farms that are reviving ancient practices and innovating with creative, new approaches. 
We've assembled two beautiful options that include a collection of gifts for your staff, your clients, or your Board to help them enjoy the holidays, see your thoughtfulness, and reconnect them to the land and traditions that shape us all. 
Each gift option includes the following hand-crafted elements. 
Traditional Holiday Simmer Pot
The holidays are a rich experience of the senses. Gentle aromas of baking or the preparation of family meals or the smells of cedar, pine, or holly fill our memories.
The Traditional Holiday Simmer Pot mixtures that are created by Mountain View Farm are a blend of dried herbs, fruit, and other aromatics that are simply added to a pot of water to simmer gently.
Each home can control the richness of the Simmer Pot by changing the amount of water or the temperature so it's perfect for their unique needs.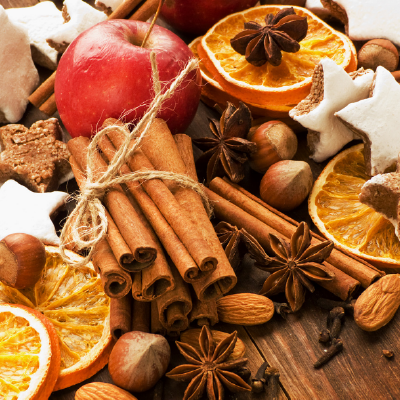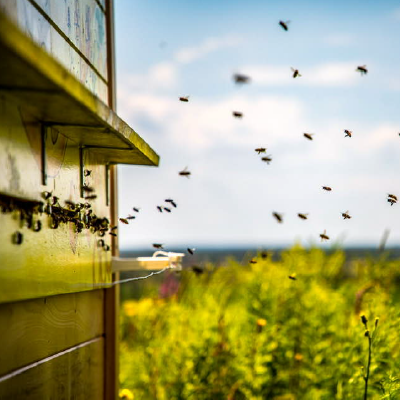 Local, Raw Honey
Each jar of honey is a time capsule holding the unique flavour that emerged from the flowers being visited by the bees.
Each season delivers a different honey with a taste that's all its own. Nutured at Leystone Farms, our bees live in the heart of our vineyard and adjacent to natural wildflowers that explode with life.
When the honey is harvested, it is simply strained and bottled – it doesn't get any more natural than that!
Handcrafted Soap from Sheep's Milk
From May to August each year, Ferme Mouflon milk their pasture-raised sheep and use that milk to produce some of the most beautiful and gentle soap you will ever find.
The soap is handmade in small batches with all natural ingredients.
The base oils (olive, coconut, and castor oil) all come from organic and fair trade agriculture.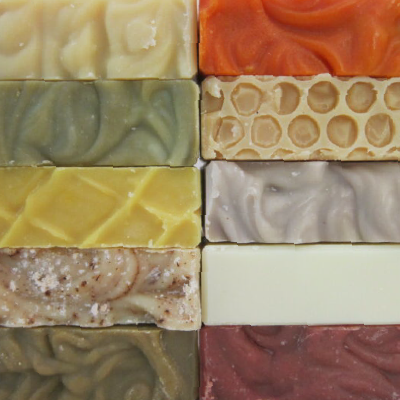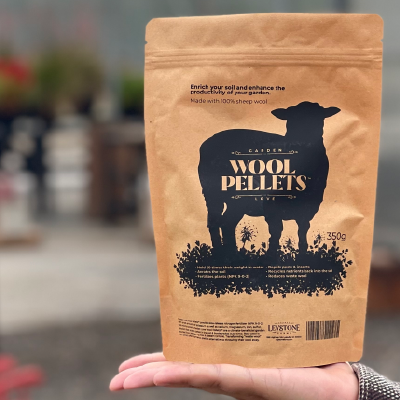 Garden Love Wool Pellets
Wool Pellets are a new innovation and are used in the garden or in potted plants. They hold 20 times their weight in water, provide a gentle, natural fertilizer, and keep bugs and pests away.
Simply adding a few pellets to a potted plant will stop them from drying out. Mixing them with your garden soil will enrich the earth and strengthen your plants.
Leystone Farms collects local wool that would have otherwise been wasted and transforms them into these pellets that gardeners can't seem to get enough of.
Spring Flower Seeds
As we enter the darkest and coldest part of the year, we want to share with you the colour, hope, and joy of spring flowers.
Matches Seeds are famous in the region for the quality of their seeds and the stunning combinations they bring together.
Your seeds hold the magic that is an explosion of life whether you put them in a pot to keep them close or plant them in the garden to attract the bees and and other pollinators.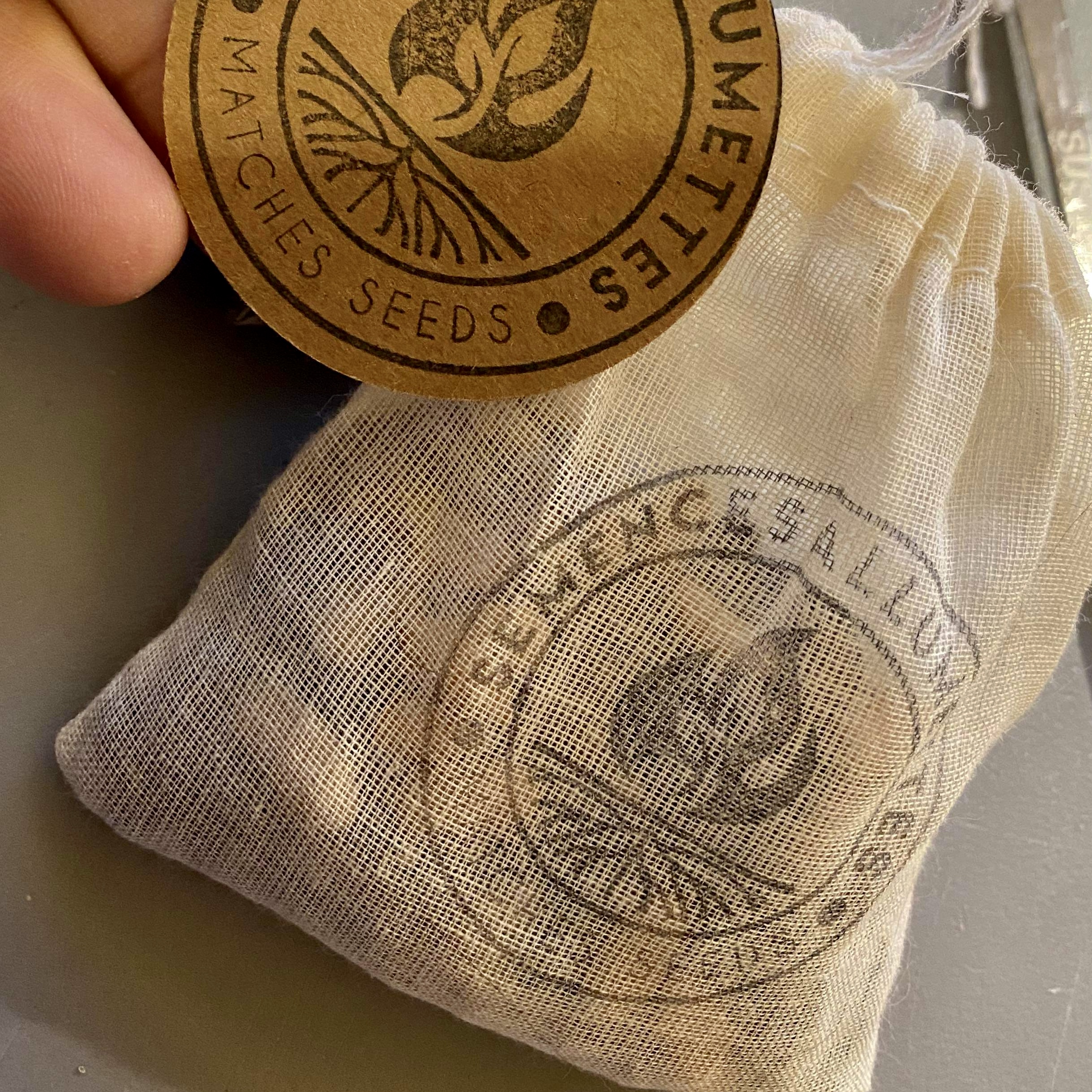 Two Options to Choose From
We know that budgets vary from organization-to-organization so we've created two options for you to choose from. 
Traditional Holiday Gift Pack
One Package of Traditional Holiday Simmer Pot Mixture

350g Jar of Raw, Local Honey

One Bar of Handmade Sheep's Milk Soap

100g Package of Garden Love Wool Pellets

One Package of Spring Flower Seeds
Large Holiday Gift Pack
Two Packages of Traditional Holiday Simmer Pot Mixture

850g Jar of Raw, Local Honey

Three Bars of Handmade Sheep's Milk Soap

350g Package of Garden Love Wool Pellets

Two Packages of Spring Flower Seeds
Just Complete the Form To Order
Be sure to include the following information:
Your name
Organization
Email address
Direct phone number
Number of each kind of Gift Packs you would like to order
Desired delivery date
We will reply back right away to confirm your order and to coordinate timing and payment with you.
Additional Details
Taxes and delivery are extra.
Delivery is to a single location in the National Capital Region.
Shipping to individual addresses can be arranged at an additional cost.
Sales are confirmed when payment is received in full.
Each Gift Pack is delivered in an individual craft paper gift bag.
Unfortunately, substitutions are not possible.